29 Feb. 2004
Anita Kirschner
Growing the Soul: Lessons of Spirit
Around February of last year, I received a phone call from Anita Kirschner, who was curious about my doing the production of her book of poetry for Juneau Press. Poetry is not exactly cost-efficient, but Anita is a remarkable person. The poems reflect her life experiences, and the book was being timed for her fiftieth wedding anniversary.
Everything went very well at first: we were in agreement concerning all aspects, such as choosing a very readable size of Centaur, which is one of Frederic Goudy's more beautiful fonts. However, as time went on, Anita became more and more fussy about smaller and smaller typographical issues. Also, she decided to delay publication until the book was "right."
By the following month, I had enough of Anita's right and gave her three packages of files: (1) pdf files of the book the way she had rearranged it; (2) pdf files of the book the way I thought it should be; and (3) text files should she decide to begin from the beginning.
Many months went by until I heard from her right before the end of the year: a greeting card and a copy of her book.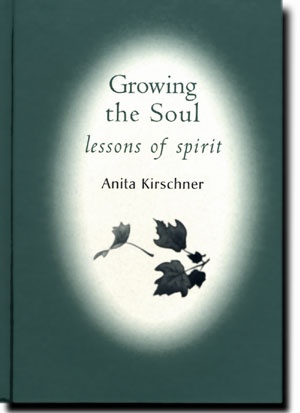 Anita had decided to go along with my version, and was very pleased with the results. Hey! You had better believe that I was very happy by her decision!
It's a handsome smyth-sewn book, having introductory material to place the book in its context, 72 poems (each to its own page), ten blank pages for a reader to add his or her own thoughts, and an index of first lines. Her poems touch on all aspects of life and are well worth reading.
To order a copy, write a check for $15 (which includes postage and handling) to Juneau Press, and mail it to
Juneau Press
P.O. Box 192
Woodbury, NY 11797
You'll receive a lovely book.